Parkway West: Preparing Tomorrow's Educators
Welcome!
Parkway West High School is proud of its history and legacy as one of Philadelphia's criteria-based high schools (formerly referred to as "special admission" high schools). Students who attend Parkway West come from many different backgrounds and represent a range of diverse perspectives.  Our students are critical and creative thinkers and problem solvers who are highly motivated and demonstrate relentless intellectual curiosity and a deep passion for learning and achievement.
PWHS' Early Childhood Education Program was featured in the news!
_______________________________________________________________________________________________________________________
Message from Principal Brown
Thank you for visiting Parkway West (virtually)!
Parkway West is a special admissions high school in West Philly. PWHS has a long history of helping Philadelphia's youth to become college and career ready. Through the partnership and efforts of our staff, families, and the community, Parkway West has offered our students a robust set of courses complemented by an array of co-curricular and extra-curricular activities and successful athletic programs.
Parkway West is the only high school in Philadelphia with an Early Childhood Education CTE and Pre-apprenticeship Program. The purpose of the program is to introduce the students to the field of early childhood education through a newly designed curriculum beginning in the ninth grade. The students also participate in internships for real-life experience. Our graduates will leave the program with enough internship hours to test for their CDA, which comes with nine college credits.
Parkway West students also have the opportunity to earn college credits through multiple dual enrollment models.
General information about our vision, mission, goals, academic, co-curricular, extra-curricular, and athletic programs can be found on this website.  Additionally, we encourage you to visit our website regularly for school events and other items of interest. This website is a work in progress, and you can expect to see the site continuously expanding.
Thank you for taking the time to explore Parkway West High School – Home of the Hoyas!
William J. Brown M.Ed
Principal, Parkway West High School
---
Aiming High and Striving for 95!
Student Attendance Campaign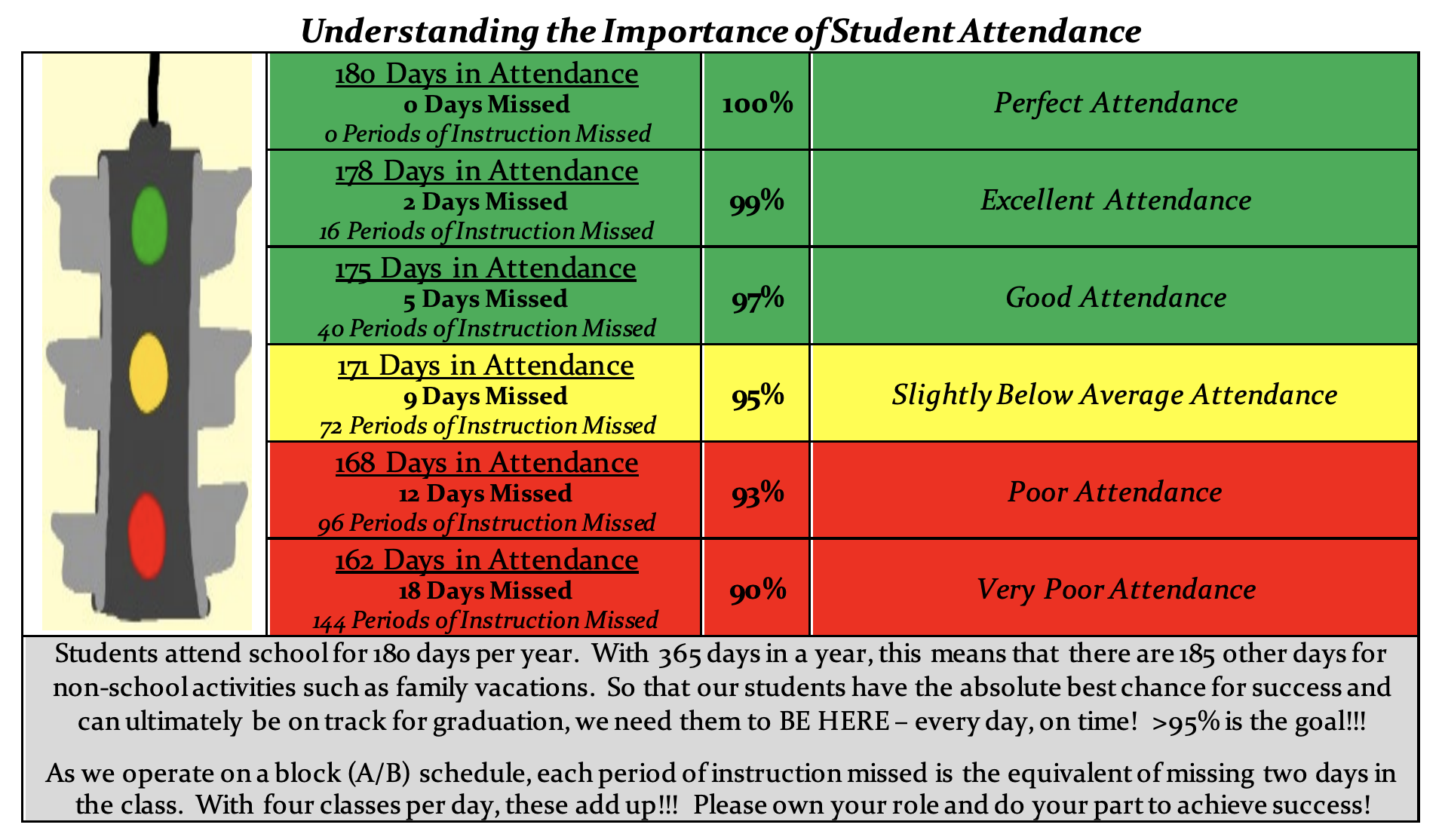 ---
Together, We Are Focusing on ABCs of High School:
Attendance, Behavior, and Credit Attainment
Using the Parent & Family Portal to Monitor Student Progress

Here at Parkway West High School, there is nothing more important to us than seeing our students to and through to graduation; we own our role in this process and expect that each student – with the support of their family – will do the same.  To that end, together, we want to focus on the ABCs of high school:
A – Attendance – Our goal is for students to have 95% or better attendance; therefore, students are expected not to miss more than nine (9) school days this year.
B – Behavior – Our goal is for students to have zero (0) out-of-school suspensions; in view of this, students are expected to observe and adhere to the Student Code of Conduct in, on the way to and home from school, and at any school district-sponsored activities and to participate in any alternatives to suspension assigned by the school when their behavior warrants such a disciplinary intervention.
C – Course Completion/Credit Attainment – Our goal is for students to earn all eight (8) credits that they are rostered for this year; accordingly, students are expected to complete all in and out-of-class assignments, read and study by themselves or with others, and to participate in after-school tutoring as required by the school.
To support their child and the school team with their child's ABCs, All families may, at any time, view their child's real-time absences/tardies, discipline incidents, and grades by accessing the Parent & Family Portal.  If you do not have a Parent & Family Portal account, you may register for one by visiting the Office of Family and Community Engagement's Parent & Family Portal website by clicking here.